Why is speed so important?
Speed is critical for a good user experience

Slow websites frustrate customers

Slow loading sites have higher bounce rates

SEO - Google has made page speed a serious ranking factor

Slower sites get less visibility due to down-ranking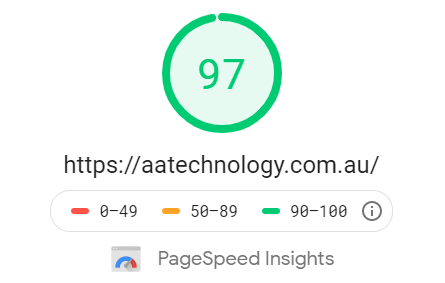 Do you know your google page speed score?
Why is turboCloud so much faster than other hosting providers?
We're connected to a low latency, high speed fibre network right here in Australia - reducing our TTFB significantly, delivering lightening performance

Our servers utilise high speed NVME drives that very few hosting companies engage due to their high cost. That makes our storage drives up to 10 times faster than typical hosting platforms

Our servers are stacked with RAM (400+ gigabytes per server)

While most hosting companies try and pack as many accounts as they can on one server - we strictly limit the number of accounts per server and monitor 'noisy neighbors' to ensure the highest possible levels of service